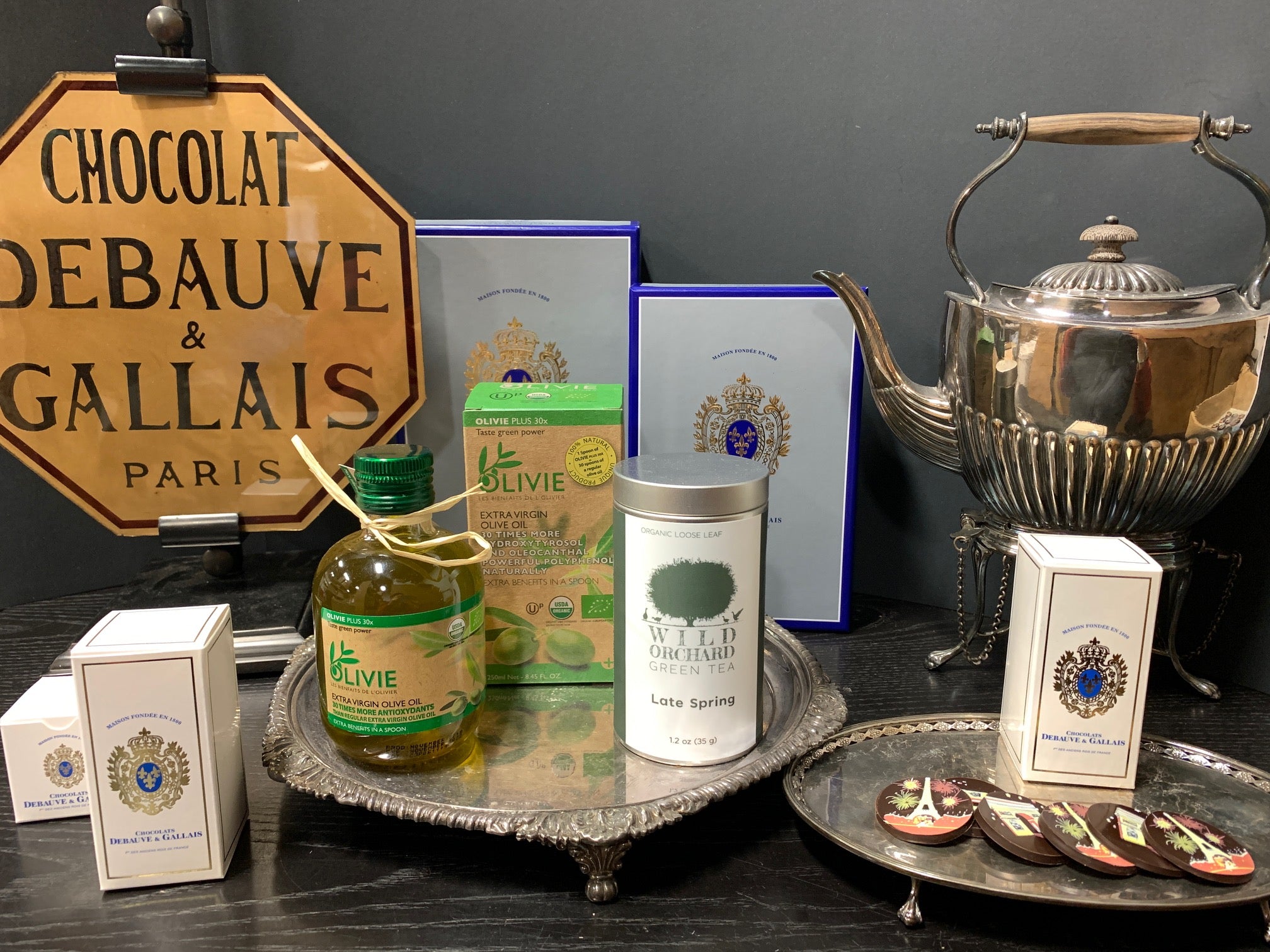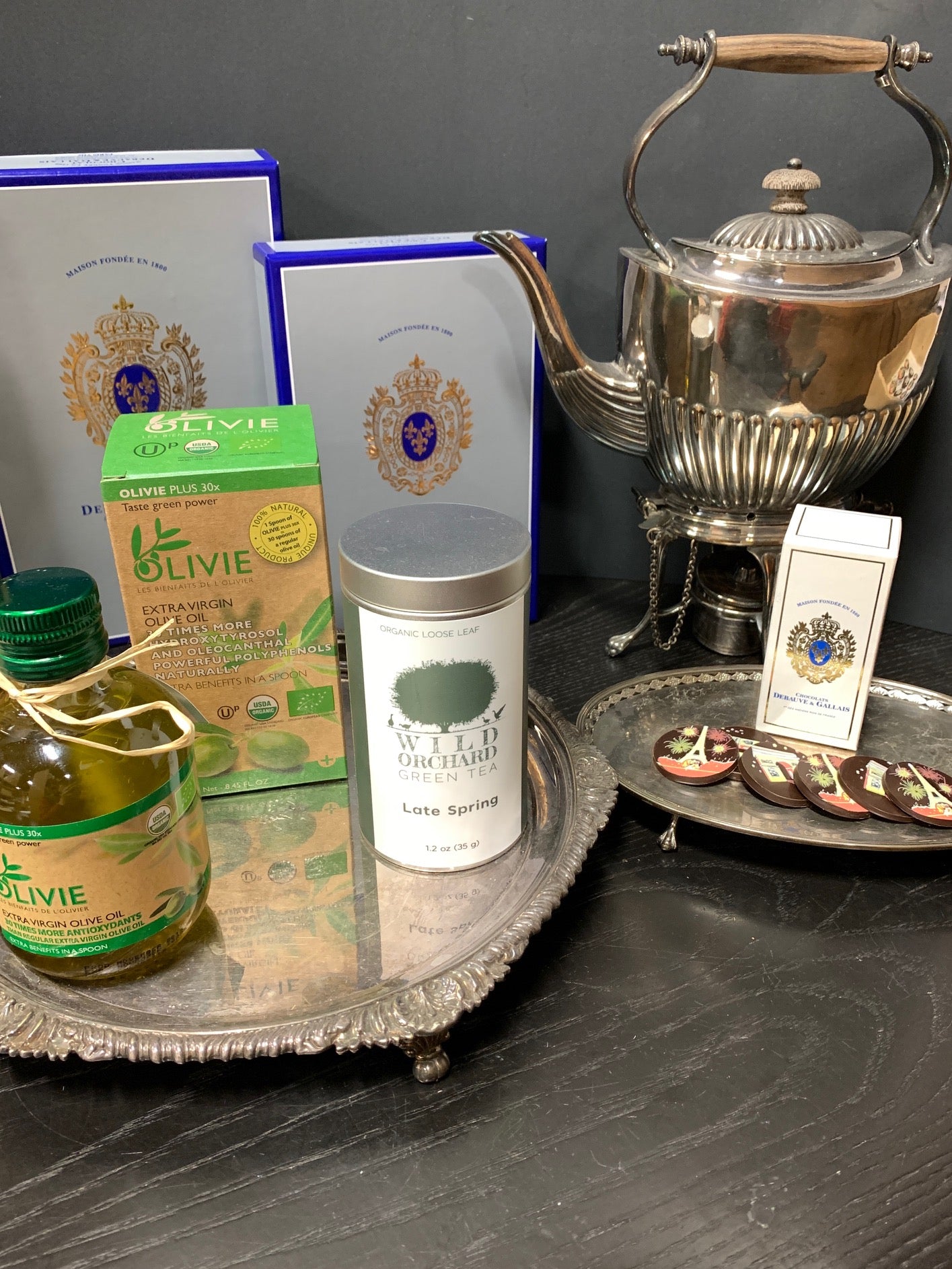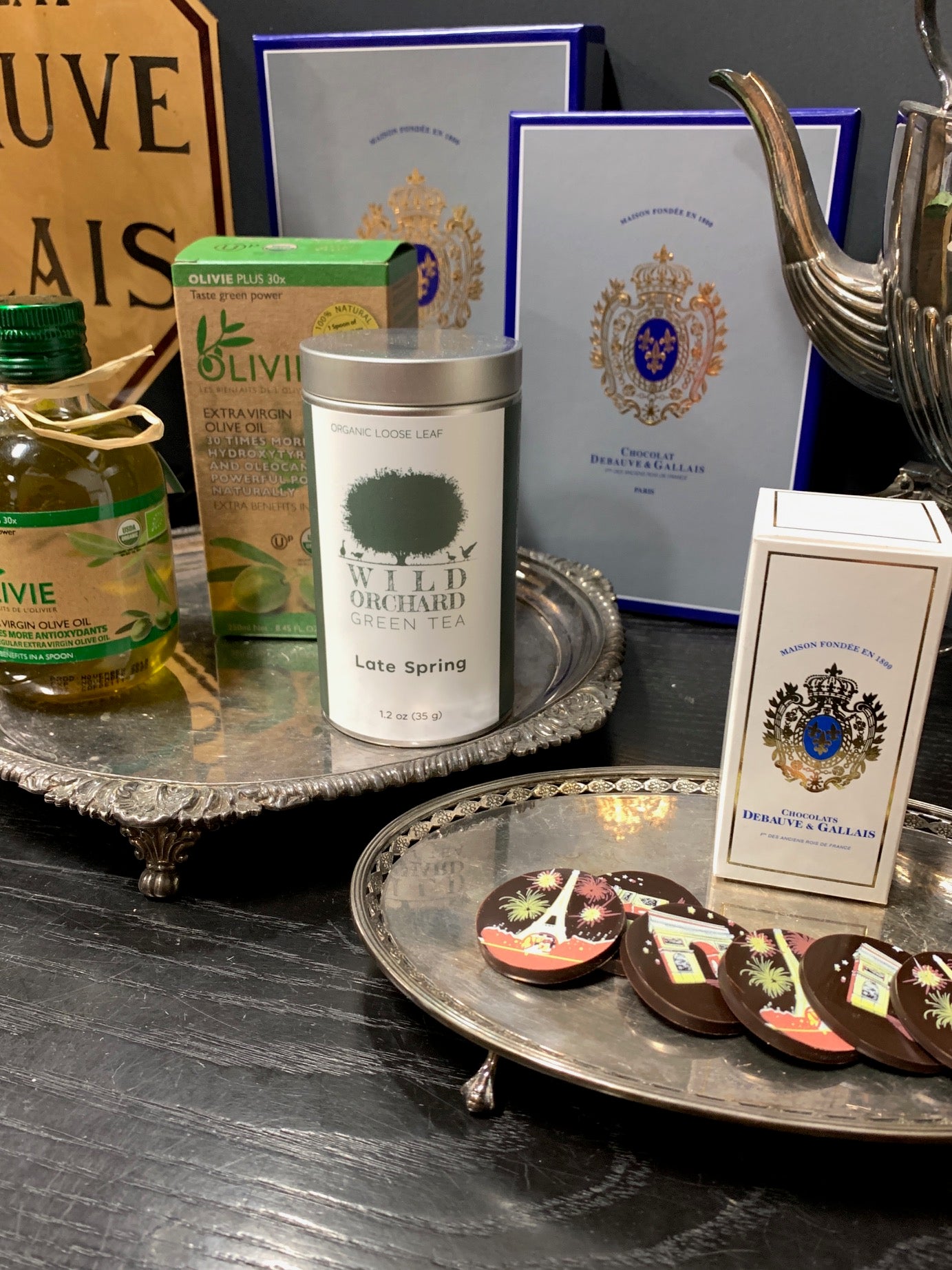 Sulpice Apothecary Set
The Sulpice Apothecary Set is a special set focused on nutrition and well-being.  The set consists of Debauve & Gallais Dark Chocolate 60% Pistole Paris (27 Pistoles), Wild Orchard Late Spring Green Tea (35gr), and Olivie 30x (250ml).
Debauve & Gallais Pistoles a medicinal chocolate coin concocted for Queen Marie Antoinette was invented by a Parisian chemist, Sulpice Debauve. The Pistole was a chocolate coin mixed with other medicinal and non-medicinal ingredients. This set consists of the 60% dark chocolate Pistoles. Dark chocolate has 
Wild Orchard Green Tea come's from the island of Jeju located in South Korea.  The green tea is certified 100% USDA organic, and has been rigorsly tested for over 268 chemicals and undergo a through washing process to remove all dirt and ultrafine particulates.  
From the Mediterranean, a certified 100% USDA organic olive oil that contains 30x the amount of polyphenols compared to other olive and extra virgin olive oil.  Olive oil has been attributed to being a heart-friendly and being high in anti-oxidant.