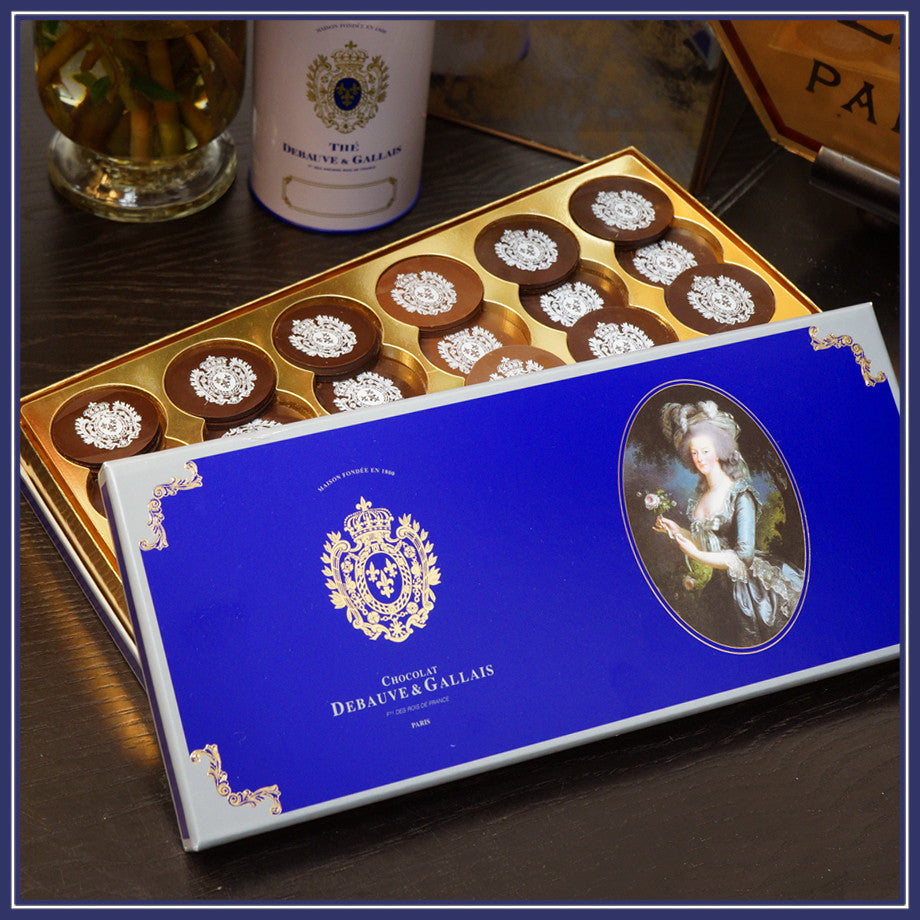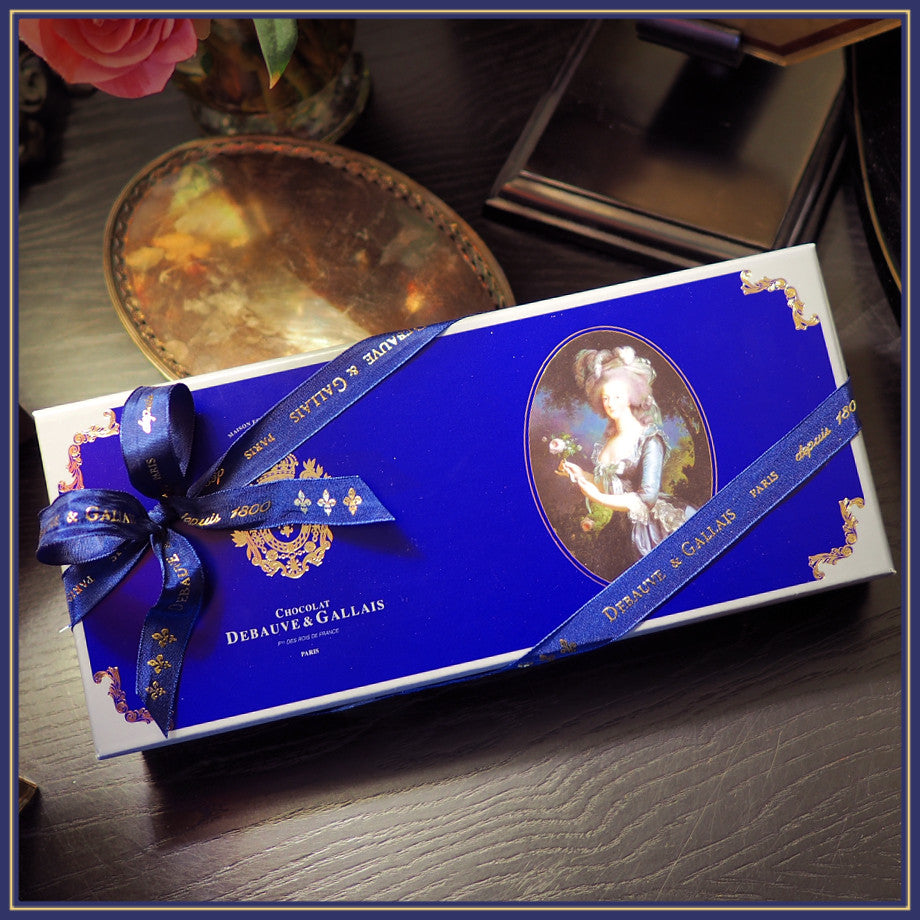 Queen Marie Antoinette Pistole Sampler
Introduced by Sulpice Debauve, the royal family chemist, this range of chocolate "coins" was first developed for Queen Marie Antoinette in order to ease her distaste for taking medicines. She was delighted with them that Monsieur Debauve was commissioned to create an entire collection called the Pistoles de Marie Antoinette.
Assortment of 72%, 85% dark chocolate, Coffee, and Earl Grey.