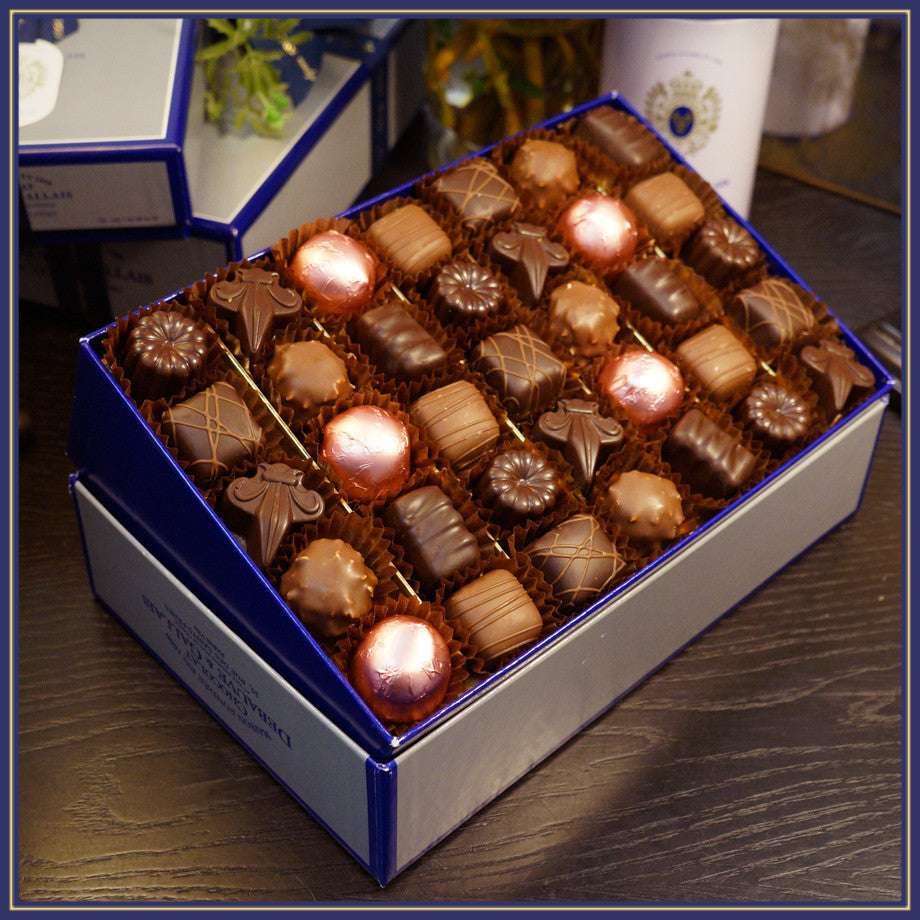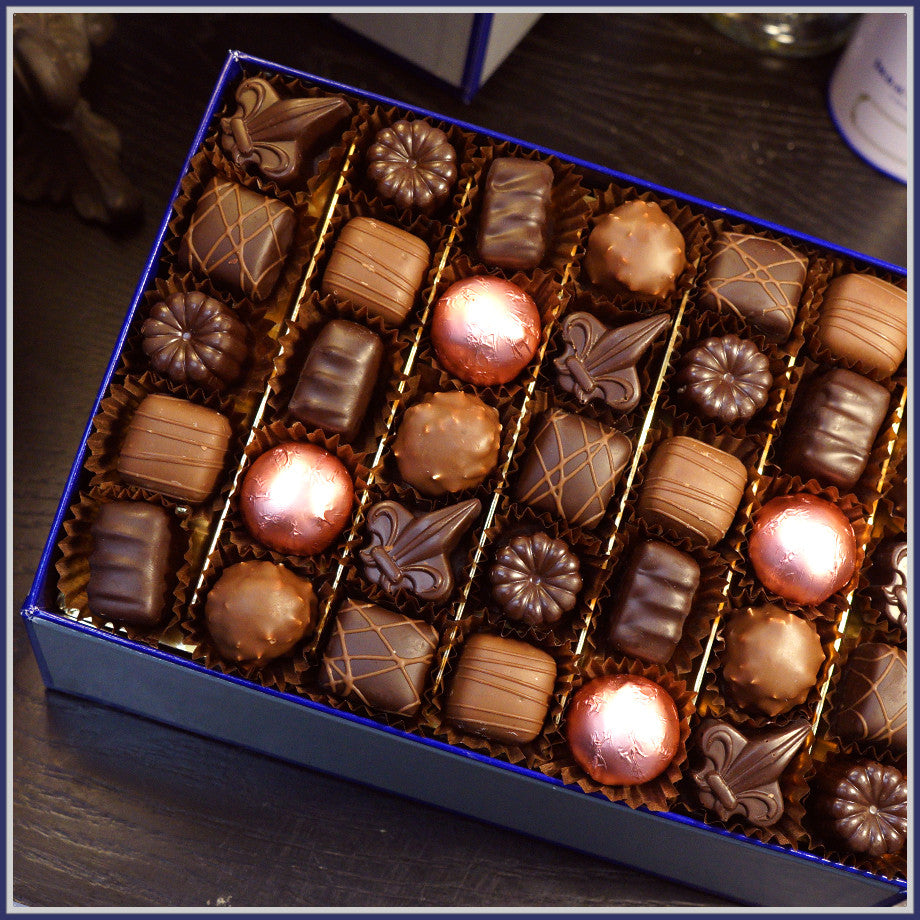 Le Royale 54
Bonbons Le Royale Collection
54 assorted Dark & Milk Chocolates Royal Collection
Debauve & Gallais' official trademark blue, gray and gold embossed box
handmade exclusively for royal before finally becoming
available to the public in 1913.
Maison Debauve & Gallais offers you its finest chocolate selection , full of exceptional flavors! Discover one new creation after another and be won over by a classic chocolate or a more modern and adventurous "taste sensation".
Every one of our delicious chocolates offers you a different tasting experience, from fine-grained pralines to smooth ganaches, melting centres and contrasting blends.
For more than 200 years, our boxes of chocolates have been delighting chocolate connoisseurs!
Allergens
Presence of nuts, milk, eggs, peanuts, gluten and soy.